Building air ducts get dirty over time. Dirty air ducts can affect indoor air quality - subjecting building occupants to exposure to chemicals, molds, dust mites, bacteria, and other pollutants. Many indoor air problems can be traced directly to the HVAC system.
Cleaning ductwork professionally can enhance the quality of air in your facility and save money on energy bills by improving the efficiency of your heating and air conditioning system.
Loescher professionals remove dust, dirt, mold and debris in your air ducts using a quick, clean process that dislodges the fragments and powerfully vacuums harmful contaminants away.
Loescher technicians deploy controlled state-of-the-art robots that visually inspect, agitate, loosen and clean debris - to be harmlessly drawn away by our industrial vacuum systems. Our cleaning robots can travel up to 200 feet (two-thirds the length of a football field) and pass through duct sizes ranging from 8"x6" to large 24"x24" ducts.
All debris is then removed from the system with a powerful Zephyr Vacuum / Compressor and deposited into a contained hopper outside the building - ensuring the cleanest possible result.
The complexity of modern commercial HVAC systems - multi-zone, dual duct, mixing boxes, turning vanes and fire dampers - demand specialized skills, experience and investment in technology to properly clean ductwork.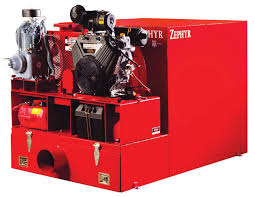 Call us today to improve your air quality!